See on Scoop.it – Developmental & Behavioral Challenges in Children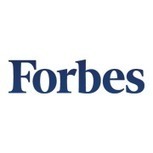 Our education system is not broken, it has just become obsolete When I think of all the tremendous, seemingly impossible feats made possible by entrepreneurs, I am amazed that more has not been done to reinvent our education system.
Dr. Pat McGuire's insight:
Naveen Jain does a great job of discussing why education needs to change.  He is quick to point out that the problem is not that our system is broken, but rather it is obsolete.  When you look at education you have to agree.  The current system was developed in the 1800s, which was in the midst of the industrial revolution.  The main industries were manufacturing and farming. The goal of education was to make good citizens who would respect their superiors. They were not taught to think independently but to be part of the group.  Society now looks for creative, individual thinkers, who can also work in groups.  Education needs to work with society, not hold it back. Let's bring in neuroscience and technology into the equation and redo education for the 21st century.
Would you like a copy of my free report on oppositional children? Click here.
See on www.forbes.com