See on Scoop.it – Developmental & Behavioral Challenges in Children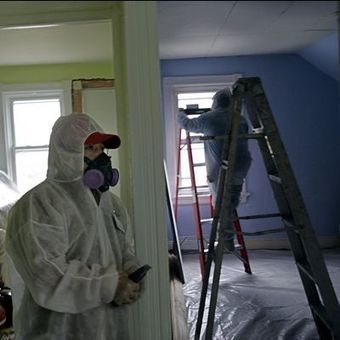 More than half a million U.S. children are now believed to have lead poisoning, roughly twice the previous high estimate, health officials reported Thursday.
Dr. Pat McGuire's insight:
When schools talk about how many of their students have problems and look for answers, they should look at a child's past history of lead exposure.   This is a quiet attacker to children's central nervous systems.  As pointed out in the article, levels even less than 5 µg/dl can result in the following problems;
·    Lowering of the IQ
·    Nonverbal reasoning
·    Short term memory
·    Attention
·    Fine motor skills
·    Emotional regulation
·    Social engagement
·    Reading
·    Math
This then begs the question, How is the educational system going to change their approach to children with learning, attentional, and behavioral problems when it is due to an injury to their brains?  Our current system of assertive discipline and increasingly aversive punishment will not correct the problem. What is needed is the development of systems of support to teach the brain HOW to do what is needed, much like when children have language or motor problems we bring in Speech therapists, physical therapists, and occupational therapists to teach the child how to talk, walk, and use their hands.
Would you like a copy of my free report on oppositional children? Click here.
See on www.usatoday.com