See on Scoop.it – Developmental & Behavioral Challenges in Children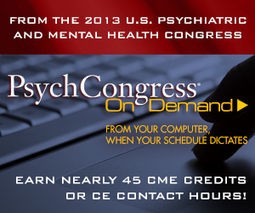 Dr. Pat McGuire's insight:
This study from Greece is very interesting. Internet addiction is definitely a major problem in our country too.
I think the study actually found a couple of reasons for it, not just parenting style. Parenting style is very important because if a child feels disengaged from his/her parents, he will likely go looking for connection where he can. I personally am very concerned with the amount of time parents are playing with their cell phones while their children are right there wanting to interact. What message does that send? It is also a model of how they are supposed to interact with others.
The other area that the study touched on where the children who had trouble relating to others in person. Our children in the autism spectrum fit this model and indeed tend to be very obsessed with the internet and video games, which do give them immediate and nonjudgmental feedback for each of their moves.
Would this be a good time to unplug when we are with our children, bring out the board games or go outside to enjoy nature? As parents we also have to remember that children are in an intense learning mode of all that is around them. They don't have the answers – but they do have lots of questions – and they want to master the world. Words of encouragement of what they notice and what they ask about will keep them engaged with us and with the world.
See on www.psychcongress.com