See on Scoop.it – Developmental & Behavioral Challenges in Children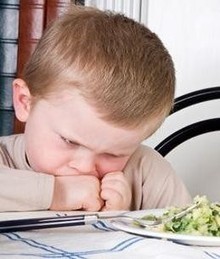 Atypical or unusual sensory responses are common in children with autism spectrum disorder (ASD) and often one of the earliest indicators of autism in childhood
Dr. Pat McGuire's insight:
This is a great article which talks about the sensory issues of children with autism spectrum disorders. Now sensory issues can occur in children without ASD, but close to 90% of children in the spectrum have sensory issues.
When sensory issues affect eating, parents experience great stress due to finding foods that their child will eat, covering the nutritional needs of their child, and having the child eat in other environments.
The sooner we realize the "why" of eating behavior, the sooner we can approach the issue from a perspective of empathy and patience to find what works.
This is also what is needed for all children with neurodevelopmental disorders, of which ASD is just one of the six, in all areas of development, learning, and behavior.
See on www.examiner.com